Do you know why your printed photos are lying forgotten in albums, cherished memories in shoe boxes, and your desk drawers are cluttered with old snapshots? Because it's a royal pain in the butt to scan photos. Even if you have just a handful of picture albums, it can be a week's toil to scan photos using an old-fashioned desktop scanner.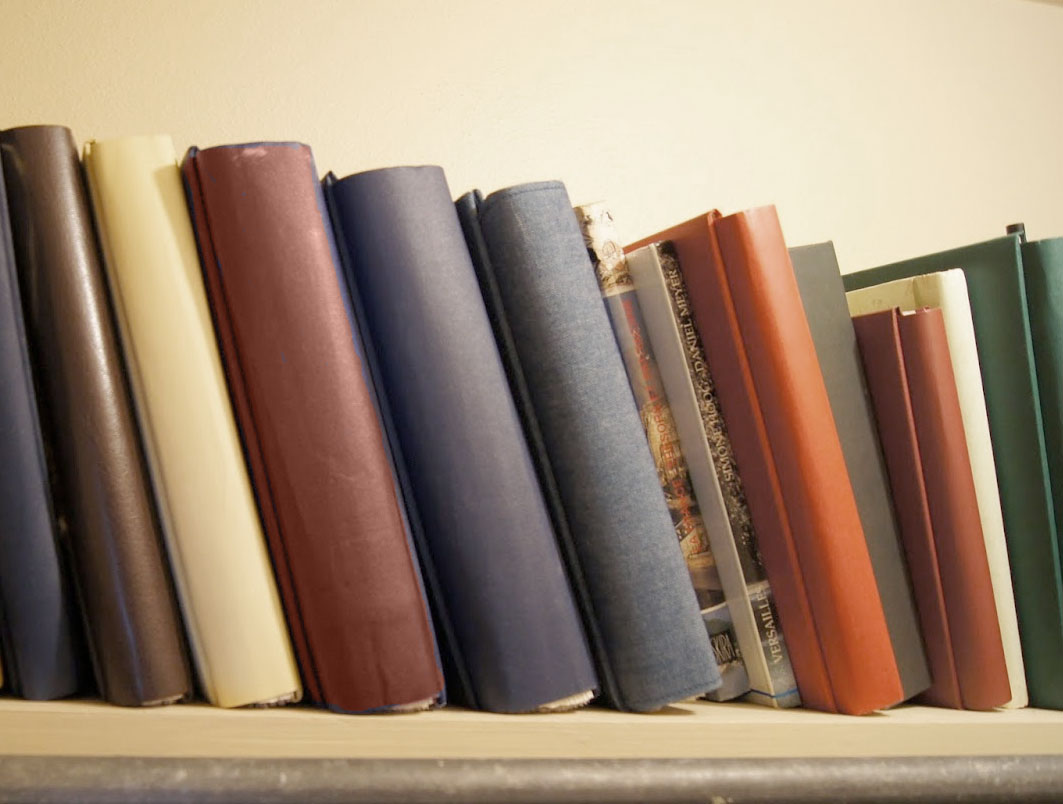 So is there no fast and easy option to scan photos?
There are two great apps for it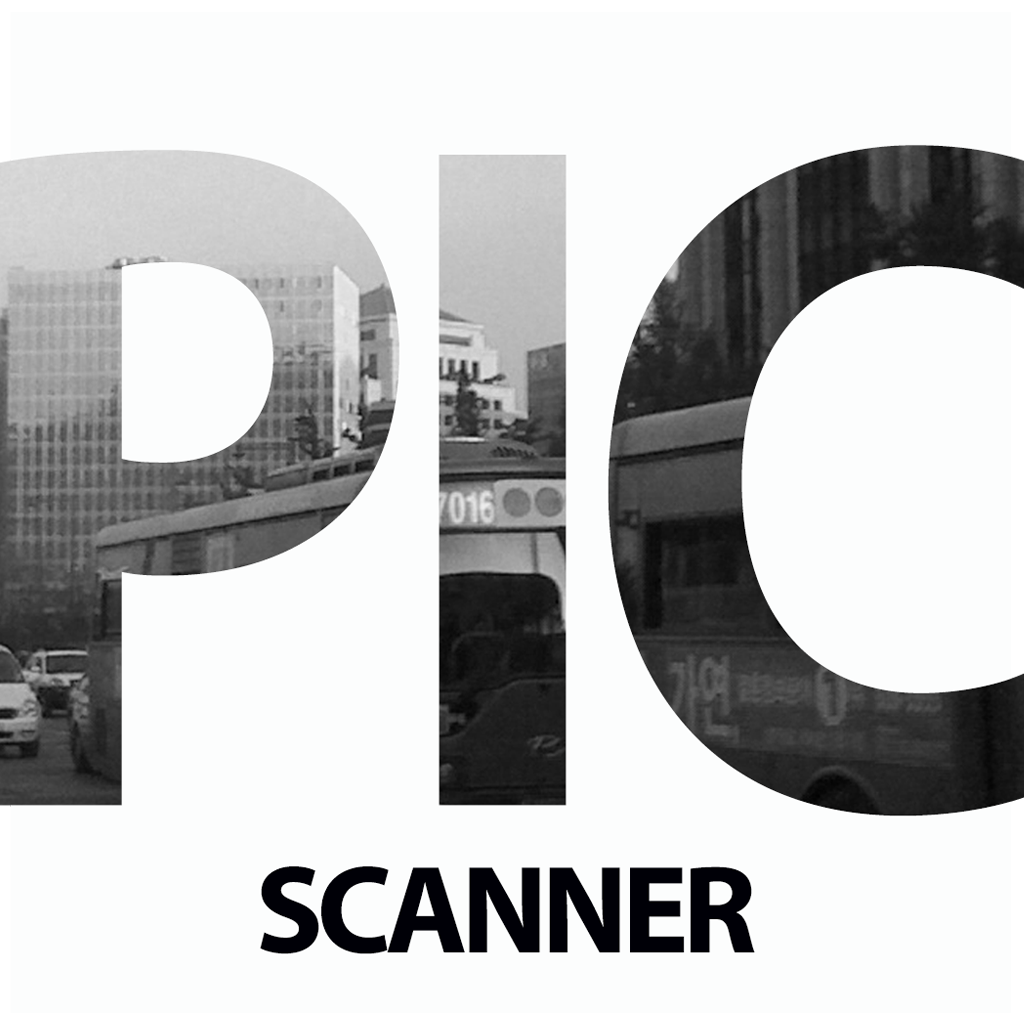 To quickly scan, organize and share old photos, get Pic Scanner. A much-praised photo scanner app for iPhone and iPad. It eliminates the need to pry photos out of albums. Or scan photos and manually crop them one by one. It lets you scan photos, crop, enhance and save them in one easy step. With one tap on an iPhone or iPad. With a little practice, you can scan photos at resolution that exceeds that of an iPad's Retina screen. Pretty good for a handheld photo scanner that doesn't break the bank!
Here's how it works: Place up to four photos, slightly separated (and if scanning an album, a page laid flat), and "scan" with the app. Pic scanner intelligently detects, automatically crops and individually saves all the photos. You could scan your entire photo collection in an afternoon – not spend days or weeks wrestling with scanners and photo editing software.
Once you are done scanning photos, Pic Scanner provides easy-to-use tools to edit photos. You can rotate photographs that weren't scanned upright. Use built-in filters to see your scans in a different light (You'll see what we mean, when you try them out:) Don't forget to add captions – an exclusive feature that lets you add date, place and other details to scanned pictures. Adding these details helps preserve memories, and also makes it more fun looking at scanned photos.
Pic Scanner also lets you create beautiful in-app albums. So it's a breeze to organize photos by event, year or in any other way you want. You can do it in a matter of minutes.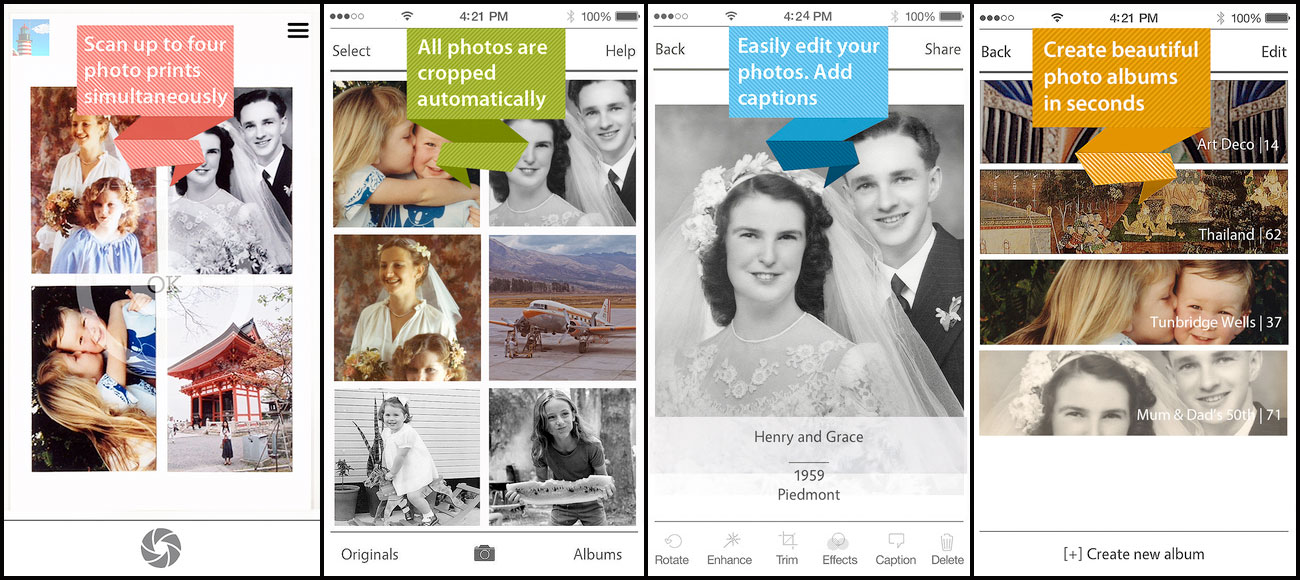 If you are prepared to spend a couple more dollars, go for Pic Scanner Gold – an all-in-one app that not only scans multiple photos at a time, but also provides many more ways to enjoy and share your prized photos. For example, you can easily create slideshows, animated albums, greetings cards and other "Goodies". Pic Scanner Gold also includes a powerful photo editor with 19 advanced editing tools. Find out more about this app at www.picscannergold.com, and download it at https://itunes.apple.com/app/id1124131441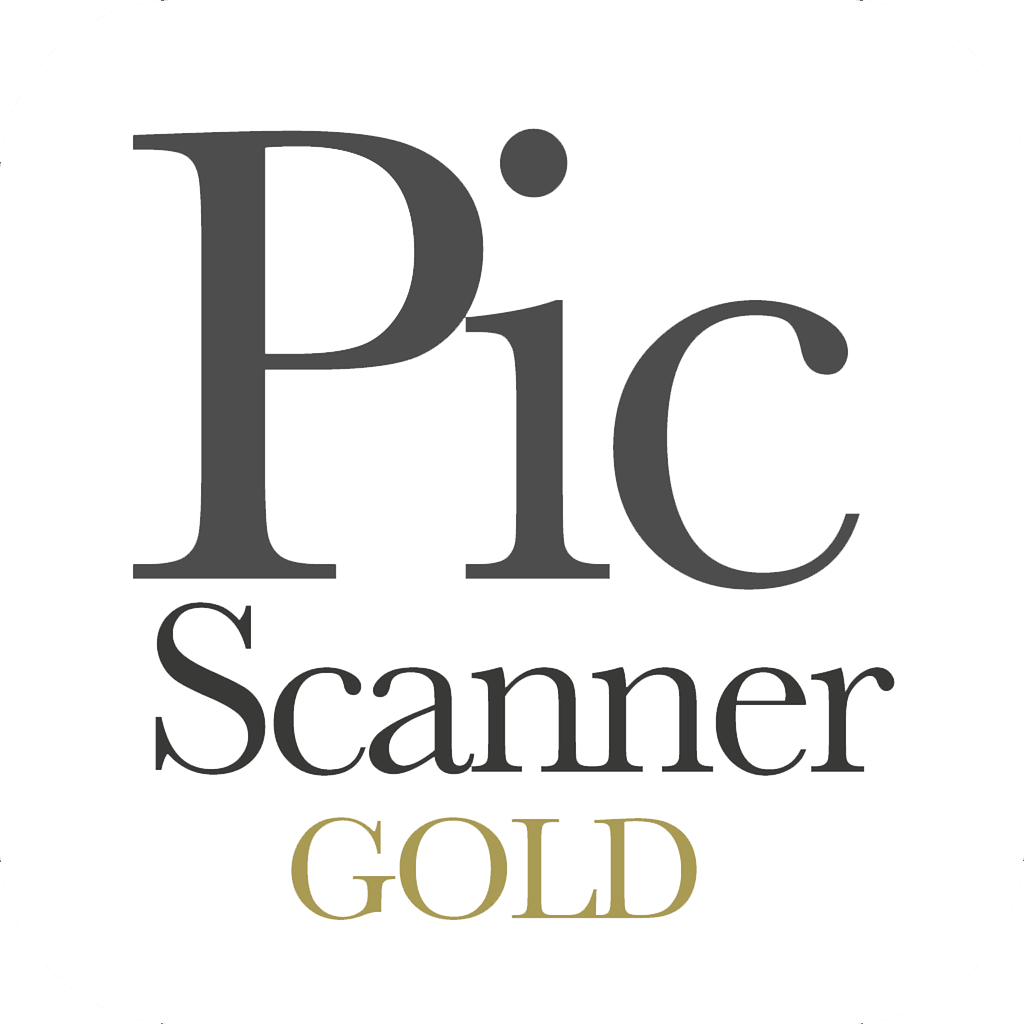 Share the memories
When you scan photos, a big benefit is that rare, one-of-kind photos suddenly become portable and shareable. You can't lug all your old picture albums when you go for a school or family reunion, but once they are in your iPhone or iPad, they are always with you. Enjoy them with Pic Scanner's built-in slideshow mode – the app even adds music.
Want to share your scanned photos with friends and family? That's super-easy, too. Just select the photos, and Pic Scanner and Pic Scanner Gold let you instantly share them via Facebook, email, Twitter, Instagram, Messages or WhatsApp. You can even save the scanned pics to Photos app, your computer, iCloud or Dropbox.
Pic Scanner – Download on the App Store
Scan photos at high resolution
The newer iPhone models have sophisticated 12 megapixel cameras, older models have 8 MP. iPads have 5-8 MP cameras. Pic Scanner fully utilizes the technical wizardry Apple puts into these devices to produce high-resolution photo scans. This blog post provides tips on how to get the best image resolution when you scan photos.
Download and Try Pic Scanner Now
Unlimited scanning and use of all features

This app has been critically acclaimed by the likes of BBC, Cult of Mac, iPad Insight, The Guardian, Gizmodo and many other highly respected reviewers. You can now download it free on the App Store. Scan and share a dozen photos absolutely free. If you like it (We are sure you will:), buy the unlimited version for just $2.99 and scan photos to your heart's content. This is a one-time purchase, and it allows you to scan photos on all devices linked to the same Apple ID.
Don't use iPhone or iPad?
Do you know someone who has an iPhone or iPad – and might want to scan photos? Tell them about this app (Better still, invite yourself you a "scan photos party" – take along a couple of photo albums…and a bottle of wine! What's better than spending an afternoon sharing wine and vintage memories with an old friend?