An Inherited Trove of Old Family Photos
My grandfather's most prized possession was his collection of old family photos. Thousands and thousands of B&W, sepia and early-days color photographs. He and grandma raised a big family, and granddad's boxes of photos documented not just their own and his children's lives, but also of previous generations.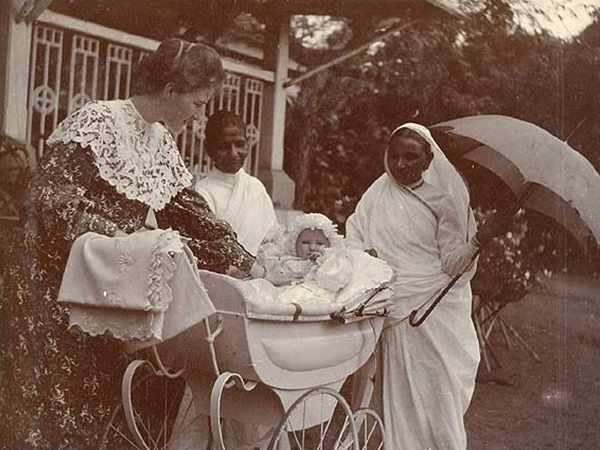 When granddad passed in 1966, my mother and her siblings inherited this precious trove of memories. For the next fifty years, these old family photos remained split between nine families, in a variety of storage conditions. Then, in early 2012, something happened. My oldest uncle, then 86 and researching family history, took on an ambitious project to digitize all these photos. His vision was to make a combined digital library shared by the entire family.
He started as most people would, with a scanner hooked up to his computer. He would scan a batch, save them on the computer, then get down to cropping and editing them. When the tedium of scanning got to him, he took breaks to rearrange the scans into albums. He couldn't find any easy way to add names of people, dates or places to the scanned photos, so he made copious notes in his diary. After a year, less than a quarter of the photos had been scanned.
Make Way, Scanner. Hello, App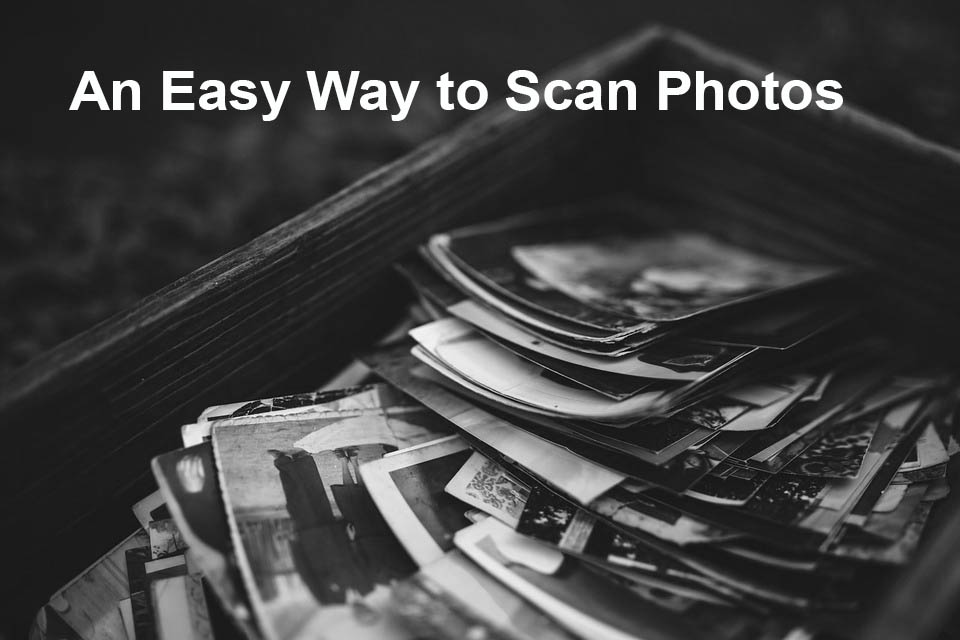 For his 87th birthday, my uncle got an iPad. Browsing the App Store for genealogy and family history apps, he also searched for scanner apps. There were plenty of decent document scanner apps, but none that worked well for photos. So he asked me, and I couldn't find any, either. Seriously?
"There are apps to turn paper documents into PDFs, but nothing to turn photos into JPG or PNG files?" I thought, "And it would be nice if you could scan a whole album page, and have the app auto-split them". I got talking to some really smart programmers and a graphic designer, and four months later, Pic Scanner was born.
Pic Scanner was the world's first mobile app for scanning and auto-cropping multiple photos at a time. It let you perform basic picture editing tasks, non-destructively annotate photos with digital captions, organize the scans in albums, and share photos. The app caught the eye of reviewers: We got featured BBC's technology show Click, in Cult of Mac, Gizmodo, iPad Insight and many other places. Users loved it.
And my uncle? Suddenly, he could scan four photos at a time. Not have to pry brittle old family photos out of crumbling albums. Have to crop manually or keep handwritten notes in a diary. It took him just four more months, working at a much gentler pace, to finish the rest of his project. It also made him, in all probability, the world's oldest beta tester for an iPhone app!
Tech Shouldn't be Daunting
Many of us don't have the head for technology. We can't get our heads around all the stuff that comes so naturally to the younger generation. But devices like the iPhone and iPad have changed things. Until a decade ago, only professional photographers used image filters, edited videos and bandied terms like "post-processing". Then iPhone cameras charmed us into abandoning our old film cameras, Instagram put funky filters in everyone's hands – and Photos and iMovie gave us the ability to edit and organize the hundreds of digital photos and videos we were shooting. And apps. Now there are apps for everything!
Pic Scanner started as a hobby project, but turned into a successful app. We also received a lot of valuable suggestions and feature requests from users. In 2016, we released a much more advanced, feature-rich version of our app, named Pic Scanner Gold. Both apps are inexpensive and intuitive. Once you've downloaded the app and its user guide (Here for Pic Scanner Gold, and here for Pic Scanner), you can start scanning pretty much right away.
Which App Should You Use?

Pic Scanner has all the essentials: Scan 3-4 photos at a time, crop automatically, create albums, add captions, and save photos on your device, computer or in cloud services. Pic Scanner Gold does all this, and quite a bit more. It gives higher resolution scans, and has many intuitive editing tools to enhance and restore photos. You can make photos into beautiful greeting cards, calendars, slideshows and albums. You can export captions along with photos. More ways to organize and export photos (See website.)
The feature I love most is Captions. In old days, people annotated date, place and other details directly behind photos. Captions is a better way to do it. This extra effort ensures that the stories behind every photo are preserved. Both Pic Scanner and Pic Scanner Gold have this feature for adding digital labels, as shown below. Pic Scanner Gold also lets you imprint these below the photos while exporting, which is a big plus.
If you have iPhone 6S / iPad Air 2 or a newer device, get Pic Scanner Gold. You'll get much better scans and a many useful extra features. It costs a bit more (App Store link). but it's for perpetual unlimited use, with no recurring subscriptions, hidden charges or in-app purchases. For old devices, get the lightweight app Pic Scanner. Download here.
Prepare Before You Start Scanning

This short article outlines what to do before starting your conservation project. Basically, the steps are: Assess, Protect, Sort, Start and Store. Assessing and sorting is about scoping out the project and creating a work plan. Protecting is how you store the printed photos. Once you have assessed and sorted your photos, you are ready to scan.
All Scanned? Back-up and Organize

Upload scanned photos to your preferred cloud service. Both apps provide links to iCloud, Dropbox and other apps. Uploading to cloud serves two purposes: One, it ensures that your photos stay safe even if your iPhone or iPad is lost or damaged. Two, you can share photos with family members, and invite them to help add the forgotten details.
It's all so easy, there's really no excuse to put it off any longer. Get it done!