Storage space on iPhone getting Full? Read on for tips on what to do.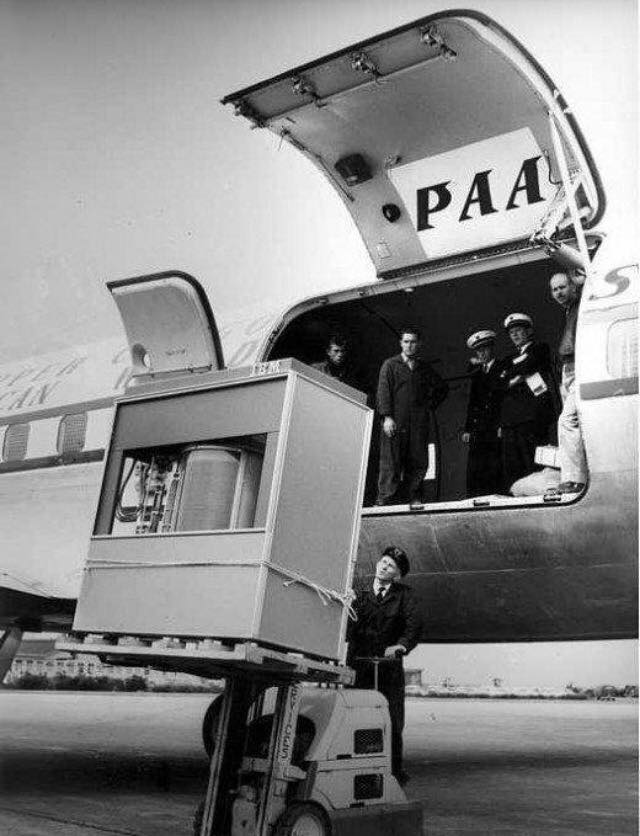 If your iPhone or iPad is running out of storage space, you can free up a few GB by doing some or all of the following simple things: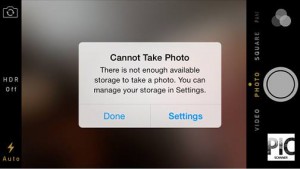 1) Delete any apps that you never use (and never will). To do this, press the app's icon until it jiggles, then tap the 'X' in the corner.
2) Go to Settings > General > Usage > Storage / Manage Storage to see list of apps and space used by them. Delete and reinstall apps for which this figure is large (except Photos & Camera and Music). Facebook, Twitter, messaging and other social media apps are the usual suspects.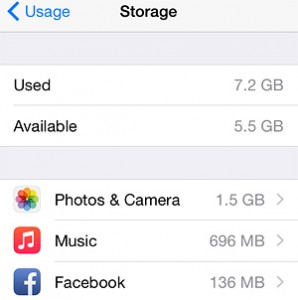 3) Turn on iCloud Photo Library (Note: You must have iOS8.1 or later for this): Settings > iCloud > Photos > turn on iCloud Photo Library. Then go to Settings > iCloud > Backup and tap Back Up Now. This will transfer full-resolution photos from device to iCloud, and create storage-saving versions on the device. The first time, this may take hours; afterwards it will be very quick. This should reduce the on-device space used by Photos by 50-70%.
4) Delete old messages from Messages, Line, WhatsApp and other messaging apps. To automatically delete old Messages, go to Settings > Messages > Keep Messages > Select 30 days. Also set Audio and Video messages to expire after two minutes. Before deleting messages, save any attached photos you want to keep to Photos app or Dropbox.
5) Delete movies, videos, ibooks and podcasts once you are done with them. If these were purchased from the iTunes Store, you can always re-download them without paying again.
6) If you take HDR photos, your device saves HDR as well as a non-HDR version of the image by default. Waste of space! Go to Settings > Photos & Cameras > turn OFF 'Keep Normal Photo'.
Restart device after doing the above (Press and hold down Home + Power buttons until Apple logo appears), then see how much more free space you have got!
Routine check: Connect your device to computer via USB cable, launch iTunes on computer, and select your device. Scroll down to the multicolor bar showing space usage by photos, audio etc. (See below) You will see "Other" taking up loads of space. This is useless stuff like caches for Safari, email, Siri, stocks, weather etc. As long as "Other" is less than 1GB, it's OK. But any more than this, and it's time for cleaning up. The 6 items above help get rid of most of "Other".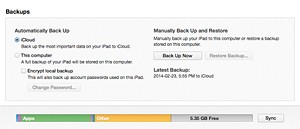 NOTES:
If this article helped you, please forward it to others or share it on your Facebook page.
Click here to download Pic Scanner, our photo scanner app
Like our Facebook page for DIY ideas and retro fun – or Twitter, Pinterest, Google+, Flickr
Next Post: Watch BBC's Kate Russel use an iPhone to scan old photos: (Click Here)
Below: Demo of Pic Scanner app for iPhone and iPad. Try it now, Free!!