Once you have scanned old family photos, it's easy to use them for photo crafts – convert them into beautiful objects that bring back nostalgic memories.
Got a couple of old trowels in the garage or garden shed? Let's see what we can turn them into.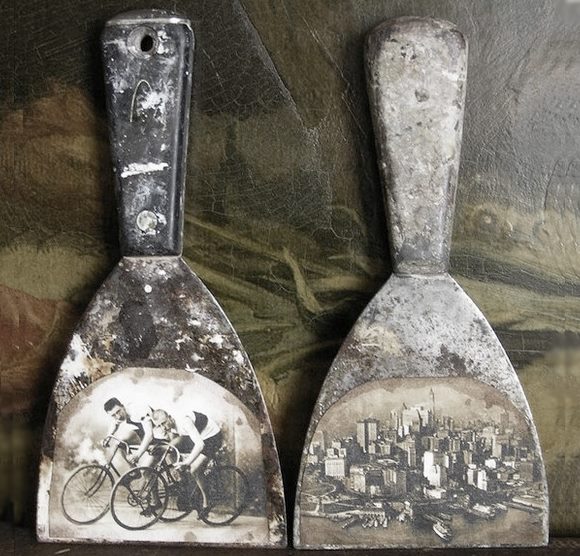 Clean and measure the trowels. Scan a few old photos with Pic Scanner app (Download free here), give them a uniform, vintage look with the app's filters, and print to size.
Apply a thin layer of Mod Podge on the front of each trowel, all the way to the edges. Press a photo on the wet coat on each trowel, let dry for 5 min.
Apply 3 thin coats of Mod Podge on photos, waiting 15 minutes between each coat. Once fully dry, hang with hooks.
Photo & idea: urbanscrapbook.blogspot.ca