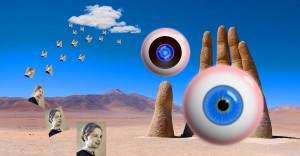 You know what is the "normal" way to scan old photographs?
Remove from albums, run through flatbed scanner, transfer to computer, then crop and edit one at a time.
Insane. Only for seasoned masochists.
So we have created Pic Scanner. It can scan, crop and save 3-4 photos with a couple of quick taps on your iPhone, iPad or iPod Touch. A bit smarter, don't you think?
Pic Scanner also lets you do other cool things with your photos, but we'll let you discover those yourself. Go ahead and download it, it's completely free to try!
Since Pic Scanner's soft launch in June, we have got a lot of feedback from users and reviewers. It will help make the next version of the app even better. Our goal is to make Pic Scanner the best mobile app for scanning photos, and we value your ongoing support and feedback.
This blog will provide tips on using Pic Scanner, troubleshooting, updates on planned features, and also a forum for you to ask questions and offer suggestions.
We would love to hear what else you would like to see in Pic Scanner and in this blog, so please do write in. It would be awesome if you can post some of the photos you have scanned with Pic Scanner and are happy to share with the world. Enjoy.
Team Pic Scanner