Exporting photos from Pic Scanner Gold to free cloud and photo storage services such as Dropbox, Flickr, Photos etc. and social network sites such as Facebook, Instagram etc. is easy. Just select the photos, tap Export button, and choose the destination.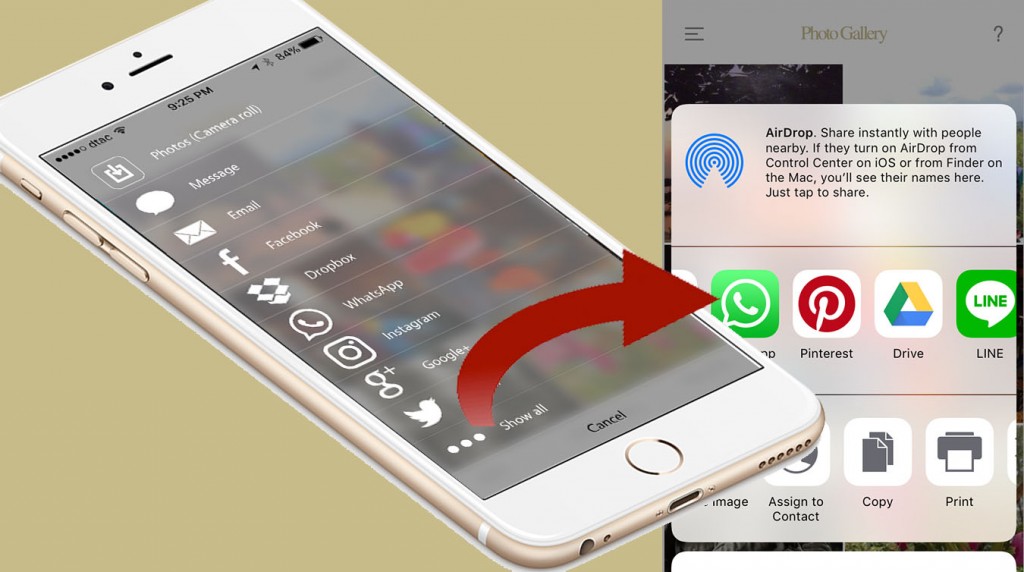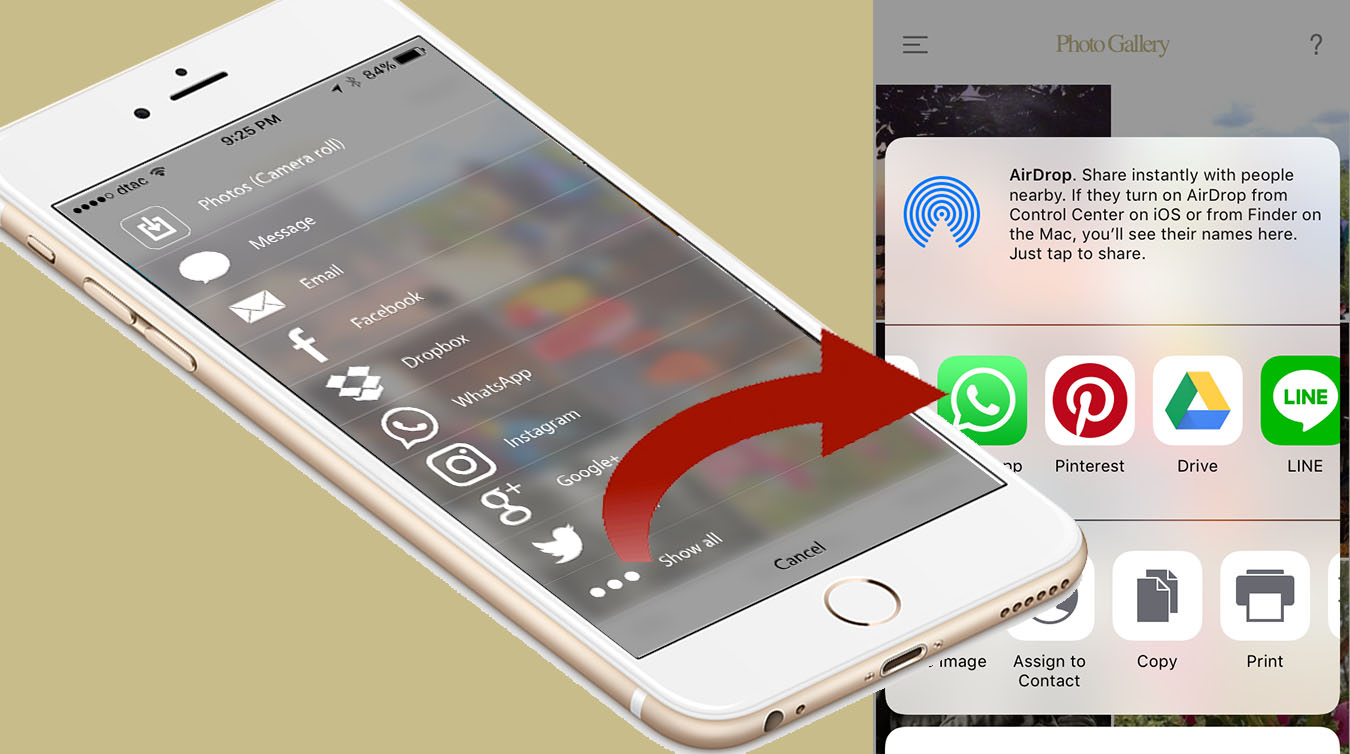 The most-used services are displayed first (Grey screen above), and to access all other weird and wonderful photo apps installed on your device, you tap Show all.
Most cloud and photo storage apps appear on one of these two screens, but Google Photos seems to "hide" itself! But no worries: Exports from Pic Scanner Gold to Google Photos can be done, as long as you have Google Drive and Google Photos apps on your device.
It's a bit tedious, but fortunately, it's a one-time set up. Once done, you will be all set for future uploads.
From Pic Scanner Gold to Google Photos
1) Log in to Google Photos and Google Drive apps on iPhone or iPad
2) In Google Photos app, tap Menu > Settings > turn Google Drive 'ON'. Create a new album, and give it the same name as your album in Pic Scanner Gold.
3) In Pic Scanner Gold, go to Gallery > Select > (choose up to 10 photos*) > Export > Choose whether to Include or Exclude Captions > Show all > Google Drive > My Drive > Google Photos > Album > Save here > Upload.
* Google Drive will only allow you to upload max. 10 photos at a time. If you select more than 10 photos in Pic Scanner Gold, Drive icon will not appear in Export options.
Note: After selecting photos and tapping Export, you will see 2 option: To Include or Exclude captions. Choosing 'Exclude' exports photos as they are. Choosing 'Include' will embed your captions below the photos and then export the photos ('Include captions' feature requires a one-time in-app purchase).
After upload is complete, the photos will be visible in both Google Drive and Google Photos.
Give it a try, and let us know if you have any problems uploading from Pic Scanner Gold to Google Photos or any other photo storage service you want to use.